With our school tours and in-person programming on hold, donations through Canada Helps are all the more critical for us! You will receive a tax receipt directly from Canada Helps by donating through their portal- click the button to be directed to their website!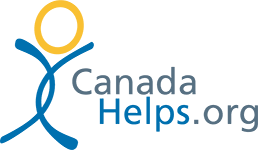 Concrete Theatre is an award winning professional touring theatre company based in Edmonton, Alberta committed to creating, developing and producing artistically excellent and culturally diverse Theatre for Young Audiences that explores issues relevant to the lives of young people and their families. Concrete Theatre performs primarily in schools, bringing all the sets, costumes and props necessary for the production, and provides educator-created teacher study guides to expand learning and support the Alberta Curriculum.
Concrete Theatre productions have toured to schools throughout Alberta and B.C. and to professional theatres across Canada. We develop plays for a variety of age and grade levels from pre-K to Grade 12. Some of the topics that we have explored in our productions include bullying, family violence, decision making, substance abuse, racism, sexuality, identity, violence and conflict resolution.