In our Community Garden:
Relevant. Diverse. Engaging.
We are an award-winning Theatre for Young Audiences company now celebrating our 31st season of bringing high-quality educational theatre to your school, your community and your family!
2020-2021 Production Season
---
Welcome to Our New Artistic Leadership Team
Two wonderful and multi-talented Edmonton based artists: Tracy Carroll and Corben Kushneryk
A Fond Farewell to AD Mieko Ouchi
After 31 years, as co-founder and current Artistic Director, Mieko will be transitioning away from full time involvement with the company.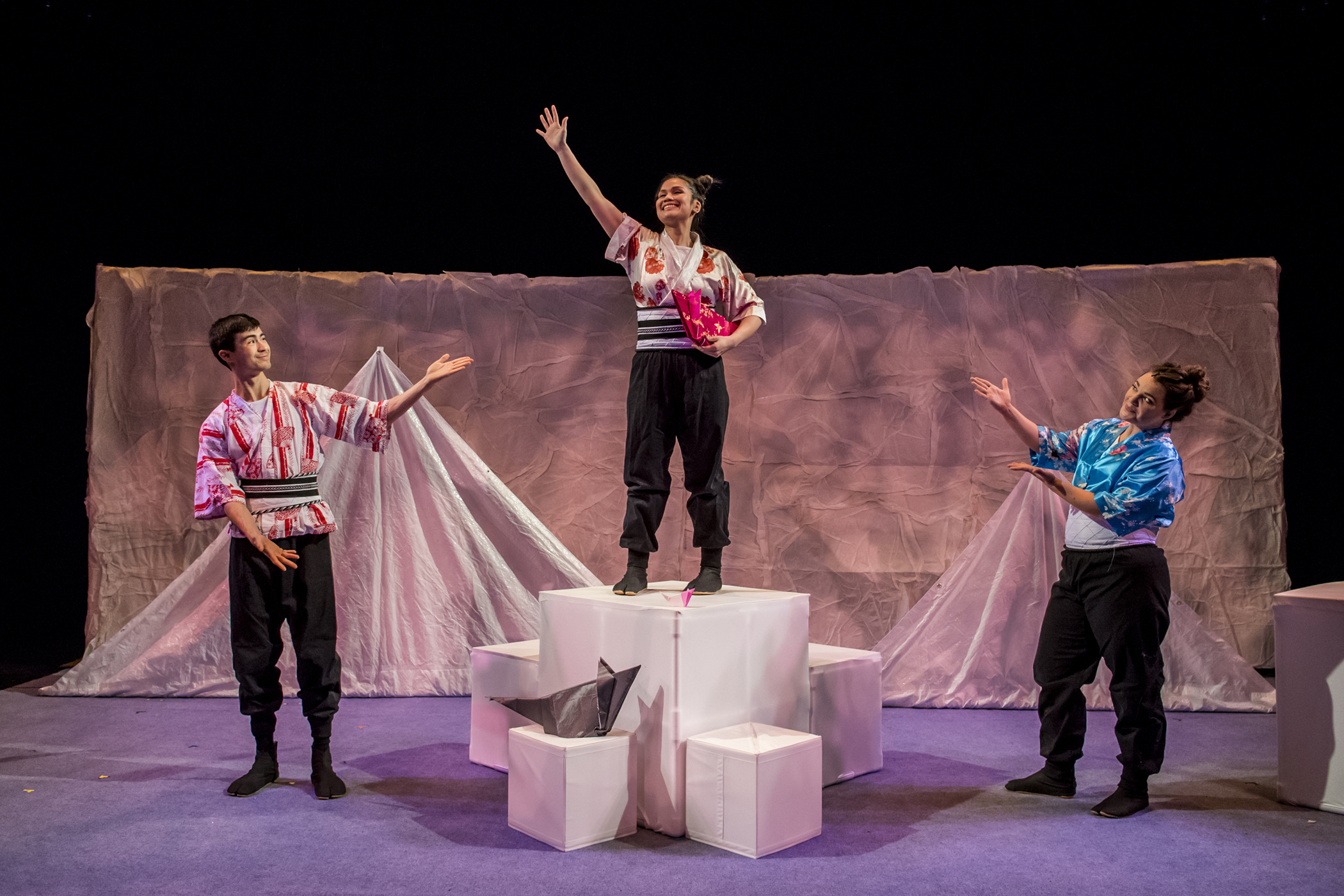 Calling all artists!
We are always looking for cast & crew who are passionate about creating excellent, educational, and diverse theatre for young audiences.
Does this sound like you? We want to meet you and find out about your talents and work!
Script sales
Concrete Theatre proudly sells Canadian scripts and theatre publications. Watch out for our pop-up booths at events or come visit us for scripts! See our full list here.
Committed to Diversity
3.7% Initiative
The 3.7% Initiative is here in Edmonton! Women and non-binary people who are culturally or ethnically diverse are invited to join us in creating a new kind of artistic leadership in theatre in this country! Currently, self-identified culturally-diverse women and non-binary people hold only 3.7% of the artistic theatre leadership positions in Canada. If you want to increase your skills, and work with others to make a change in theatre in Canada, you are welcome!
About Concrete Theatre
This is us! For over 30 years, we have been committed to creating and presenting work that discusses tough topics, provides exceptional entertainment, and creates space for diverse work in our community. Learn about the folks that work at Concrete and support our work behind the scenes!
Book a show—it's so easy!
We come to your school with everything we need to perform in your gym or large open space. Our sets are designed by professional designers to truly transform your gym or school space into something special. Our actors wear wireless microphones so that every student has the best possible experience. We provide educator-created curriculum based study guides, which include activities to enhance the learning experience!