"This is the story of how my mom, helped me... find my voice."
This is how playwright and composer Dave Clarke poetically describes this innovative inclusive production for family audiences, performed in sung English and ASL.
Songs My Mother Never Sung Me is an opera for families about the relationship between a deaf mom and her hearing son. The piece is bilingual, and performed in sung English and ASL without surtitles or interpretation. The heart of this touching and funny work is its intimate connection to playwright Dave Clarke's experience growing up as a CODA (Child of Deaf Adult).
Presented by Concrete Theatre as part of SOUND OFF: A Deaf Theatre Festival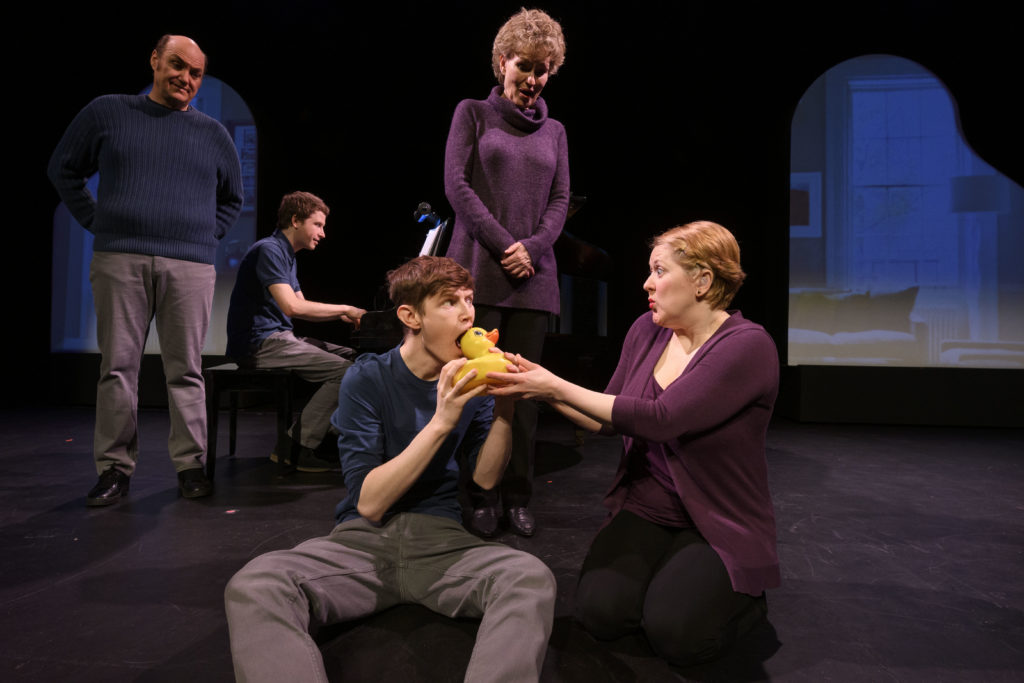 Show supporters
Credits
Music and Lyrics by Dave Clarke
Co-Directed and Co-Dramaturged by Caroline Howarth & Mieko Ouchi
Assistant Directed by Kelsie Acton
Stage Managed by Sang Sang Lee
Starring Susan Gilmour, Elizabeth Morris, Kieren Martin Murphy & Luc Tellier
Musical Director and Pianist Erik Mortimer
ASL Coach and Deaf Consultant Amorena Bartlett
Deaf Consultant and Outreach Connor Yuzwenko-Martin
Interpreters: Andrea Konowalec, Brooke Wigmore & Nicole Sander
Set and Prop Design by C.M. Zuby and Lynette Maurice
Projection Design by Kim Clegg
Lighting Design by Patrick Beagan
Sound Design by Bobby Smale
Graphic Design by Curio Studio
Publicist Catch the Keys
Photos by Epic Photography
Resources
Interested in theatre in schools?
This is one of our past productions
Want to see what we're working on right now?